Product Name :
F4/80 Rat monoclonal antibody Background :
The epidermal growth factor (EGF)-TM7 family constitutes a group of class B G-protein coupled receptors, which includes CD97, EMR1 (EGF-like molecule containing mucin-like hormone receptor 1, designated F4/80 in mouse), EMR2, EMR3, FIRE, and ETL. These family members are characterized by an extended extracellular region with several N-terminal EGF domains, and are predominantly expressed on cells of the immune system. The EGF-TM7 protein family are encoded by a gene cluster on human chromosome 19p13. The F4/80 molecule is solely expressed on the surface of macrophages and serves as a marker for mature macrophage tissues, including Kupffer cells in liver, splenic red pulp macrophages, brain microglia, gut lamina propria, and Langerhans cells in the skin. F4/80/EMR1 undergoes extensive N-linked glycosylation as well as some O-linked glycosylation. The function of F4/80/EMR1 is unclear, but it is speculated to be involved in macrophage adhesion events, cell migration, or as a G-protein coupled signaling component of macrophages. Product :
Rat IgG in 1*TBS (pH7.4), 1%BSA, 40%Glycerol. Preservative: 0.05% Sodium Azide. Storage&Stability :
Store at +4°C Specificity :
F4/80 Rat monoclonal antibody detects endogenous levels of F4/80 protein. Immunogen :
peptide Conjugate :
Unconjugated Modification :
Unmodification
Price/Size :
---
$368/1mg.
Tips: For phospho antibody, we provide phospho peptide(0.5mg) and non-phospho peptide(0.5mg).
Function :
---
Blocking peptides are peptides that bind specifically to the target antibody and block antibody binding. These peptide usually contains the epitope recognized by the antibody. Antibodies bound to the blocking peptide no longer bind to the epitope on the target protein. This mechanism is useful when non-specific binding is an issue, for example, in Western blotting (immunoblot) and immunohistochemistry (IHC). By comparing the staining from the blocked antibody versus the antibody alone, one can see which staining is specific; Specific binding will be absent from the western blot or immunostaining performed with the neutralized antibody.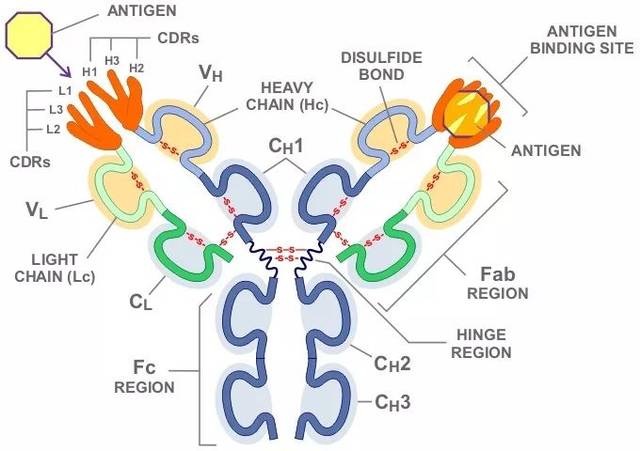 Format and storage :
---
Synthetic peptide was lyophilized with 100% acetonitrile and is supplied as a powder. Reconstitute with 0.1 ml DI water for a final concentration of 10 mg/ml.The purity is >90%,tested by HPLC and MS.Storage Maintain refrigerated at 2-8°C for up to 6 months. For long term storage store at -20°C.
Precautions :
---
This product is for research use only. Not for use in diagnostic or therapeutic procedures.